Your Spook-Tacular Guide to Halloween is Here!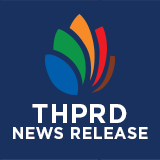 Looking for something to keep you busy this Halloween season? Look no further than THPRD. We've got great activities for all ages!
Pumpkin Bob ∙ Harman Swim Center ∙ 7300 SW Scholls Ferry Rd
Saturday, October 19th ∙ 3 to 4:30 pm
Don't be scared …. Take the plunge at the 10th annual floating pumpkin patch. Enjoy arts, crafts, prizes, and more. For ages 6 – 14 years old. Class #HM20000PB. $10 in-district or $12.50 out-of-district.

Trunk or Treat
Aloha Swim Center 18650 SW Kinnamon Rd
Friday, October 25th
5 to 7 pm
Looking for a fang-tastic evening of howling fun? This event is for ages 3 and up. You have two spook-a-licious options. Individual registration is $5 in-district or $6.25 out-of-district. Class # AL20000A. Or, bring the whole family & decorate your vehicle for $10 in-district or $12.50 out-of-district. Class #AL20000.

Cedar Hills Park
Grand Re-Opening
2300 SW Cedar Hills Blvd.
Saturday, October 26th ∙ 11 am to 2 pm
The grand re-opening will be Halloween-themed with trick-or-treat stations, kid's activities, music, sports demonstrations, the nature mobile, and more! People are encouraged to wear their favorite Halloween costume and to check out the park's new amenities.
There will be a field dedication honoring Bruce S. Dalrymple, who served on the THPRD Board of Directors from 1997-2006. Dalrymple was a visionary and influential community leader whose service to THPRD spanned more than 20 years, culminating with 10 years on the board.
This is a FREE event and All Ages are welcome!

Boo-verton Old Town Trick or Treat (Beaverton Downtown Association Event)
Beaverton Swim Center ∙ 12850 SW Third St.
Thursday, October 31st ∙ 4 to 6 pm ∙ FREE Event

Halloween Costume Party & Dance ∙ Stuhr Center ∙ 5550 SW Hall Blvd.
Thursday, October 31st ∙ 1:30 to 3:30 pm
Who said Halloween was just for children? We've got the young at heart well-covered with a Boo-tastic Costume Party and Dance at our 55+ and Better Elsie Stuhr Center! No pre-registration is required – cost is $5 at the door.

About THPRD
Formed in 1955, THPRD is the largest special park district in Oregon, spanning 50 square miles and serving about 250,000 residents in the greater Beaverton area. The district provides year-round recreational opportunities for people of all ages and abilities. Offerings include thousands of widely diverse classes, 95 park sites with active recreational amenities, nearly 70 miles of trails, eight swim centers, six recreation centers, and about 1,500 acres of natural areas. For more information, visit www.thprd.org or call 503-645-6433.
###
Contact:
Holly Thompson
Communications Director
503.614.1218 (direct)
Date: October 9, 2019
FOR IMMEDIATE RELEASE
Click here for official release (PDF).