Winter Registration Opens Saturday, December 9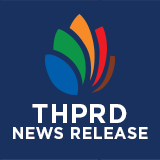 November 7, 2023: Registration for Tualatin Hills Park & Recreation District's winter programs, classes, and activities begins Saturday, December 9, at 8 am for in-district residents. Out-of-district registration starts on Monday, December 11.
Winter Schedule Available Online Now: Details are available on the district's website www.thprd.org. Print copies of the activities guide will be available at THPRD facilities by mid-November.

Online registration is encouraged! The fastest, easiest, and best way to register is at www.thprd.org.

In-person at one of our facilities: Walk-in registration at our open facilities is available starting on Saturday, December 9, for in-district patrons that need extra help. The website's registration portal is still the preferred – and quickest - method, but if you need help, come in to a facility and staff can assist you.

Centro de Bienvenida: Bilingual staff and volunteers will be serving Financial Aid recipients, English Language Learners and Individuals Experiencing Disabilities who need extra assistance for registration or accessing services. Running from 4:00 pm to 7:00 pm on Tue. Dec. 5 and Wed. Dec. 6 at THPRD's Howard M. Terpenning Complex at 15707 SW Walker Rd, and on Thu. Dec. 7 and Fri. Dec. 8 at the Elsie Stuhr Center at 5550 SW Hall Blvd.

Telephone Registration Still Available: You can call 503-439-9400 to register. Phone registration may have a longer wait time. To avoid wait times, we highly encourage online registration.

Financial Aid is Available: THPRD offers financial assistance to people living within the district to help offset the expense of registering for classes. Households whose income fall below the Federal Free Meal Guidelines can receive up to $300 per person annually in fee waivers. For a family of four, this would result in , having $1,200 per year to register for THPRD programming. To learn more and apply for financial aid, please visit www.thprd.org/activities/financial-aid.

About THPRD
Formed in 1955, THPRD is the largest special park district in Oregon, spanning 50 square miles and serving about 250,000 people in the greater Beaverton area. The district oversees year-round recreational opportunities for people of all ages and abilities. Offerings include thousands of recreational classes, 117 parks, nearly 70 miles of trails, and 162 natural areas. For more information, visit www.thprd.org or call 503-645-6433.
###
Contact:
Holly Thompson
Communications Director
971-297-8178 (direct)
Date: November 7, 2023
FOR IMMEDIATE RELEASE
Click here for official release (PDF).