Westside Trail Pedestrian and Bicycle Bridge Earns Metro Funding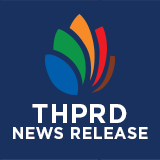 The Metro Council approved THPRD's Westside Trail Pedestrian and Bicycle Bridge project for a Metro 2019 Parks and Nature Bond Trails Grant for more than $1.9 million. This funding will help cover design and permitting costs for the future bridge. The bridge will ultimately link over 20 miles of trail and help connect people to jobs, schools, parks, and transit stations.
In 2021, THPRD studied technical aspects of the bridge's engineering and developed a cost estimate for bridge construction. Depending on regulatory, engineer, and construction constraints, the total cost to develop the bridge could range from $14 to $27.2 million. As we move forward with planning and development of the bridge, we will continue to refine the bridge's cost estimate.
What's next?
THPRD staff hope to begin designing and engineer planning for the bridge in 2023-2024. In 2023, THPRD also plans to begin a feasibility study for future sections of the Westside Trail that will connect north and south of the bridge. These studies will help THPRD continue securing funds to connect the Westside Trail across Highway 26.
To stay up to date on THPRD news about the Westside Trail Bridge and sign up for regular project updates, visit the Westside Trail Bridge project webpage. To learn about more trail and park projects at THPRD, visit THPRD's Projects in Progress webpage.
This phase of the project is funded by THPRD's system development charge fund and the 2019 Parks and Nature Bond Trails Grant.