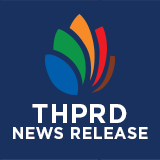 THPRD invites community members to apply for a new Stakeholders Work Group to review THPRD's affiliate policy and application process. Members will provide input to staff in developing proposals to make the process more equitable. The work group will also evaluate the impacts of any recommended changes.
Affiliation Public Outreach Meeting
THPRD is hosting a public meeting to share information about upcoming changes to the affiliation and reaffiliation process. This meeting is important for sports club managers and administrators to attend. Other community members are also invited to join.
Volunteer Opportunity Details
Time Commitment: 8 – 10 meetings
Beginning: May 2021
Schedule: One meeting per month
People who apply for the Stakeholders Work Group will
Represent a variety of existing affiliated sports users
Represent non-affiliated users of THPRD facilities
Reflect the communities we serve and lift diverse voices and perspectives
Background on Affiliate Process
Affiliates are recognized groups by THPRD that represent youth and adult sports such as soccer, lacrosse, baseball, etc. Affiliates can represent both recreational and competitive sports. The process under review by this work group, helps inform how decisions are made for adding new sports users and how field, sport court, and pool allocations are prioritized.
Application Information and Deadline
Applications are due by April 15, 2021. Applications are available on the district's website at http://www.thprd.org/activities/sports. Please apply online using the link on this page by April 15.
About THPRD
Formed in 1955, THPRD is the largest special park district in Oregon, spanning 50 square miles and serving about 250,000 residents in the greater Beaverton area. The district provides year-round recreational opportunities for people of all ages and abilities. Offerings include thousands of widely diverse classes, 95 park sites with active recreational amenities, nearly 70 miles of trails, eight swim centers, six recreation centers, and about 1,500 acres of natural areas. For more information, visit www.thprd.org or call 503-645-6433.
###
Contact:
Holly Thompson
Communications Director
971-297-8178
Date: March 15, 2021
FOR IMMEDIATE RELEASE
Click here for official release (PDF).