THPRD Planning to Replace Boardwalk at Willow Creek / THPRD planea reemplazar el sendero entablado en Willow Creek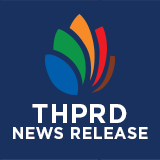 THPRD is planning to replace the .85 mile stretch of boardwalk that meanders through the Willow Creek Greenway. This boardwalk connects from NW 173rd Ave to Waterhouse Ave and is accessible from the Waterhouse Trail and parking lot at NW Mission Oaks Dr. (To learn more, visit this Vicinity Map or Aerial Map.) The boardwalk replacement will highlight the natural setting and feature wildlife viewing to help connect people to nature.
This project is funded through the 2019 Metro Parks and Nature bond measure that aims to protect clean water, restore habitat and connect people to nature while centering racial equity and climate resilience. Construction for these improvements is expected in 2025.
Community engagement is a vital part of this project, and so THPRD will continue working with community members to inform and engage community members throughout the boardwalk's replacement. To learn more about this project, visit the Willow Creek Greenway webpage. Click here to sign up for regular email updates about this project.
This project received support from Metro thanks to voters investing in nature.
--
THPRD planea reemplazar el sendero entablado en Willow Creek Greenway
THPRD planea reemplazar el tramo de 0.85 millas del sendero entablado que serpentea a través del Willow Creek Greenway. Este sendero entablado se conecta desde NW 173rd Ave hasta Waterhouse Ave y se puede acceder desde el Waterhouse Trail y el estacionamiento en NW Mission Oaks Dr. (Para obtener más información, visite el Mapa de las Inmediaciones o Mapa Aéreo.) El reemplazo del sendero entablado resaltará el entorno natural y tendrá una vista de la vida silvestre para ayudar a las personas a conectar con la naturaleza.
Este proyecto se financia a través de la emisión de bonos de Metro Parks and Nature de 2019 que tiene como objetivo proteger el agua potable, restaurar el hábitat y conectar a las personas con la naturaleza mientras se centra en la equidad racial y la resiliencia climática. La construcción de estas mejoras se espera para 2025.
La participación de la comunidad es una parte vital de este proyecto, por lo que THPRD continuará trabajando con los miembros de la comunidad para informarles sobre el reemplazo del sendero entablado e invitarlos a participar en este proyecto. Para recibir correos electrónicos para mantenerse al tanto sobre este proyecto presione aquí.
Este proyecto recibió el apoyo de Metro gracias a los votantes que invirtieron en la naturaleza.