THPRD Planning Phase 2 of Abbey Creek Park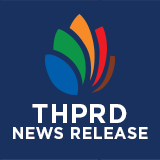 THPRD is beginning the second phase of planning and design of Abbey Creek Park at NW 170th Ave and NW Ernst St. This project will complete the development of this 1.31 acre park designed to serve the local community. THPRD will engage local community members to help decide which additional amenities will be constructed in the undeveloped areas of the park, while also integrating community input gathered through THPRD's Vision Action Plan. THPRD expects the planning and design process to take about two years. This process includes obtaining permits with multiple agencies, community engagement, the drafting of design and construction plans, and more.
Final construction is anticipated in 2024. For more information about the upcoming park development and timeline, please visit the park webpage.
Community engagement is a vital part of THPRD's park design process. We will continue to post updates and ways to get involved on the park's webpage. Throughout the planning process, park neighbors can also expect to receive notices in the mail for any upcoming community meetings.