THPRD Planning New Trail Segment from Westside Trail to SW Hocken Ave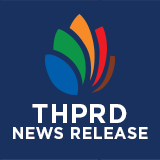 In 2021, THPRD will be finalizing the planning of a new 1.5-mile off-street multi-use trail connecting the Westside Trail to SW Hocken Ave. This regional trail will support neighbors and commuters across the Central Beaverton area and beyond with connections to the TriMet light rail and commercial center destinations. During the planning phase, THPRD will continue collaborating with Clean Water Services, Washington County, City of Beaverton, TriMet, Bonneville Power Administration, Portland General Electric, Oregon Department of Transportation, and other local agencies to explore any site conditions that could impact the trail route. THPRD is reviewing the feasibility study, cost estimates, environmental impacts, and more.
As is standard with trail segment projects, THPRD expects the planning process to include meetings with multiple agencies and adjacent property owners, keeping community members informed, drafting trail alignment plans, and more. For more information about the upcoming trail and the development timeline, please visit the project webpage. While the development of this trail may be completed in phases, the first phase of construction is currently anticipated in 2025.
About THPRD
Formed in 1955, THPRD is the largest special park district in Oregon, spanning 50 square miles and serving about 250,000 residents in the greater Beaverton area. The district provides year-round recreational opportunities for people of all ages and abilities. Offerings include thousands of widely diverse classes, 95 park sites with active recreational amenities, nearly 70 miles of trails, eight swim centers, six recreation centers, and about 1,500 acres of natural areas. For more information, visit www.thprd.org or call 503-645-6433.
###
Contact:
Holly Thompson
Communications Director
503.614.1218 (direct)
Date: December 31, 2020
FOR IMMEDIATE RELEASE
Click here for official release (PDF).