THPRD planning greenspaces in South Cooper Mountain area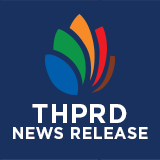 THPRD is partnering with housing developers in exchange for THPRD system development credits to bring parks and trails to the South Cooper Mountain area. While it will take time for them to finish the development and for community members to move into the new homes, THPRD will work with the developers to flatten the ground so the neighborhood can enjoy until more park amenities can be developed. After community members are living in the new homes, THPRD will focus on scheduling further development of those greenspaces with park amenities. This timeline will allow for a more robust community engagement process with people living in the area able to help determine which park amenities and designs are best for their neighborhood. People will also have the chance to share what activities they would most like in these parks.
To learn more about how THPRD is partnering with developers to bring parks to this area, visit the South Cooper Mountain project webpage. For more information about how THPRD works with housing developers and park development, see our Frequently Asked Questions on our Projects in Progress webpage.