THPRD Planning a Future Park at NW Heckman & 159th Ave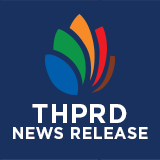 THPRD is launching the planning of a new park project in North Bethany at the southeast corner of NW Heckman Lane and 159th Ave. This project will develop 2.39 acres of park along an established wetland habitat and connect the North Bethany Creek Trail from 160th to NW Shackelford Rd. THPRD currently anticipates completing the park's construction in the fall of 2026.
The park's development is funded through the 2019 Metro Parks and Nature bond that aims to protect clean water, restore habitat and connect people to nature while centering racial equity and climate resilience. As a part of this bond project, the park's design will feature amenities that help connect people to nature in a variety of ways, such as nature play.
During the planning phases, THPRD will collaborate with Clean Water Services, Washington County, and other local agencies to explore any site conditions that could limit park amenities, such as wetlands and easements. THPRD expects the development process to take about three years, based on THPRD's standard park development process. This process includes the required permits from multiple agencies, community engagement, the drafting of design and construction plans, and more. For more information about the upcoming park and the development timeline, or to sign up for project news, please visit the project webpage.
Community engagement is a vital part of THPRD's park design process. We will continue to post updates and ways to get involved on the park's webpage. Throughout the planning process, park neighbors can also expect to receive notices in the mail for any upcoming community meetings.
This project received support from Metro thanks to voters investing in nature.