THPRD Invites the Public to Share Comments on Jenkins Estate Concept Plan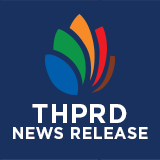 Jenkins Estate is a beautiful, historical 68-acre estate dating back to the early 20th century. Visitors have enjoyed breathtaking views of gardens and walking paths with nearly two miles of self-guided trails.
As an update to the original master plan, developed in 1978, THPRD started a concept plan process in summer 2017 to help guide the activities, uses and goals of the Jenkins Estate. The overall goal was to assess the community needs for recreation, historic preservation, natural resource preservation and stewardship, and evaluate future use opportunities.
After a significant community outreach process, staff are nearing completion of the plan and are seeking final feedback from community members through April 30, 2019. Please view the plan and add comments here.
For more information or questions, please contact Keith Watson, Community Programs Manager, at kwatson@thprd.org.
About THPRD
Formed in 1955, THPRD is the largest special park district in Oregon, spanning 50 square miles and serving about 250,000 residents in the greater Beaverton area. The district provides year-round recreational opportunities for people of all ages and abilities. Offerings include thousands of widely diverse classes, 95 park sites with active recreational amenities, nearly 70 miles of trails, eight swim centers, six recreation centers, and about 1,500 acres of natural areas. For more information, visit www.thprd.org or call 503-645-6433.
###
Contact:
Holly Thompson
Communications Director
503.614.1218 (direct)
Date: April 8, 2019
FOR IMMEDIATE RELEASE
Click here for official release (PDF).