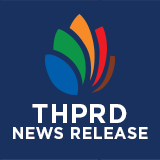 THPRD is partnering with APANO, Forward Together, and We Count Oregon to host three information sessions about the upcoming U.S. Census. Sign up for one of these FREE sessions to learn more about the importance of the 2020 Census.
Training Session:
Option 1
Language:
En Español
Date:
Miércoles, 19 de febrero
6:30 – 8 pm
Location:
Garden Home Recreation Center
7475 SW Oleson Rd
Training Session:
Option 2
Language:
En Español
Date:
Sábado, 22 de febrero
11 am – 1 pm
Location:
Conestoga Recreation & Aquatic Center
9985 SW 125th Ave
Training Session:
Option 3
Language:
English
Date:
Tuesday, February 25
6:30 – 8 pm
Location:
Cedar Hills Recreation Center
11640 SW Park Way
RSVP to any of these three sessions at: http://bit.ly/THPRDCensus
Why the Census Matters: The census counts every person living in the U.S. once and in the right place. Census data determines how more than $675 billion is spent, supporting our state, country, and vital community programs. Every 10 years, the results of the census are used to reapportion the House of Representatives determining how many seats each state gets.
"THPRD is honored to partner to help raise awareness of the upcoming census. Representation matters, and everyone should know how important their participation is to our county, our region, and our state," said Felicita Monteblanco, THPRD Board President.
About THPRD
Formed in 1955, THPRD is the largest special park district in Oregon, spanning 50 square miles and serving about 250,000 residents in the greater Beaverton area. The district provides year-round recreational opportunities for people of all ages and abilities. Offerings include thousands of widely diverse classes, 95 park sites with active recreational amenities, nearly 70 miles of trails, eight swim centers, six recreation centers, and about 1,500 acres of natural areas. For more information, visit www.thprd.org or call 503-645-6433.
###
Contact:
Holly Thompson
Communications Director
503.614.1218 (direct)
Date: February 11, 2020
FOR IMMEDIATE RELEASE
Click here for official release (PDF).