THPRD Board of Directors Support Phase II of Beaverton Creek Regional Trail Project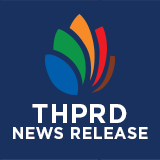 THPRD Board of Directors has recently supported proceeding with phase II of the Beaverton Creek Regional Trail project, a two-phased project. This new 1.5-mile regional trail segment will connect the Westside Trail at THPRD Nature Park to the Cedar Hills Crossing area.
Phase I, which focused on planning, is nearing completion. During the planning phase, the board also approved the preferred trail alignment in June 2021. Phase II is expected to begin in 2022 and will include the preparation of construction documents, right-of-way acquisition, permitting, and trail construction.
The board approved the reallocation of undesignated System Development Charges (SDC) funds to cover phase II of the Beaverton Creek Trail Segments 3 & 4 project. Phase I and II funding, comes from two Metropolitan Transportation Improvement Program (MTIP) – Regional Flexible Funds Allocation (RFFA) grants.
Phase II will begin in 2022, in conjunction with applying for grants to help support the project. Construction documents and right-of-way acquisitions will continue through 2024, with trail construction anticipated for 2025-2026.
To stay informed about the upcoming trail segments, please subscribe to the project newsletter, and we will send you periodic project news and updates on the development timeline. Subscribe here.
Find more information about the Beaverton Creek Project on this webpage.