THPRD Announces Holiday GIFT CARD Drive for Families in Need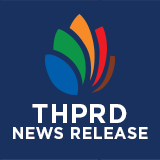 Tualatin Hills Park & Recreation District is partnering with the Beaverton School District and Beaverton Family Promise to create a warmer, brighter holiday season for Beaverton area families and students in need with our annual Holiday Giving Drive.
This year things will be a bit different. THPRD is asking patrons to donate gift cards exclusively (no toys or clothing will be accepted). "Due to the COVID-19 pandemic, we thought it was best to collect just gift cards this year," said Holly Thompson, Communications Director. "The gift cards will be distributed to Beaverton School District families and families served by Beaverton Family Promise, which offers emergency shelter."
Purchasing gift cards is a great way to support students. Gift cards give families the freedom to buy personal items, necessities, or gifts. All donation amounts are being accepted.
Tips for Gift Card Donations:
Any amount is helpful: Organizers are asking for gift cards in the amount of $5, $10, $20, $25, $50, or more. All amounts are welcome.
Variety of Stores is Good: Gift cards to grocery stores, local businesses, or large retailers, are all welcome.
THPRD will be accepting gift cards through Dec. 15.
Gift card donations can be mailed to: THPRD, c/o Holiday Gift Card Drive, 15707 SW Walker Road, Beaverton, OR 97006.
About THPRD
Formed in 1955, THPRD is the largest special park district in Oregon, spanning 50 square miles and serving about 250,000 residents in the greater Beaverton area. The district provides year-round recreational opportunities for people of all ages and abilities. Offerings include thousands of widely diverse classes, 95 park sites with active recreational amenities, nearly 70 miles of trails, eight swim centers, six recreation centers, and about 1,500 acres of natural areas. For more information, visit www.thprd.org or call 503-645-6433.
###
Contact:
Holly Thompson
Communications Director
971-297-8178 (cell)
Date: November 9, 2020
FOR IMMEDIATE RELEASE
Click here for official release (PDF).