THPRD and City of Beaverton Announce Downtown Parks Plan | El THPRD y la ciudad de Beaverton anuncian un plan de parques en el centro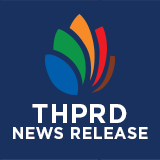 THPRD and the City of Beaverton are excited to announce the co-creation of a Downtown Parks & Open Space Framework Plan. The two agencies have partnered together in this effort to guide the future of parks and open space in downtown Beaverton. The major goals of the plan are to create spaces that help welcome, celebrate, gather, and connect community, as well as reflect and protect nature. These goals will guide the development of future parks, plazas, trails, green stormwater management, and wildlife habitat in the downtown area. In the coming years, both agencies will begin coordinating and implementing the plan goals and action items.
Starting in the Spring of 2022, they have collaborated on gathering comments from more than 1,900 people in and around the downtown area about this plan, resulting in the following:
Over 2,000 community ideas gathered;
More than 30 local engagement events and activities;
Intentional youth engagement at school and after-school programs;
Focused engagement of underserved populations through focus groups with interpretation for six different languages;
Online community survey;
Feedback from four community advisory committees;
Adoption of the Downtown Parks & Open Spaces Framework Plan by the THPRD Board of Directors and Beaverton City Council in October 2023.
The new plan supports the continued efforts of THPRD to expand accessibility to parks and the city to improve vitality of the downtown area.
To view the finalized plan, visit: www.beavertonoregon.gov/1305/Downtown-Beaverton-Parks-and-Open-Space
--
El THPRD y la ciudad de Beaverton se complacen en anunciar la cocreación de un Plan Estructural de Parques y Espacios Abiertos en el Centro. Las dos agencias se asociaron en esta iniciativa por encaminar el futuro de los parques y espacios abiertos en el centro de Beaverton. Los principales objetivos del plan son crear espacios que ayuden a dar la bienvenida, celebrar, reunir y conectar a la comunidad, y reflejar y proteger la naturaleza. Estos objetivos guiarán el desarrollo de los parques, las plazas, los senderos, el manejo ecológico de las aguas pluviales y el hábitat de la vida silvestre en el centro en el futuro. En los próximos años, ambas agencias comenzarán a coordinar e implementar los objetivos y los artículos de acción del plan.
Desde la primavera de 2022, trabajaron juntos para recopilar comentarios de más de 1900 personas del área del centro y sus alrededores sobre este plan, lo que dio como resultado lo siguiente:
Se recopilaron más de 2000 ideas de la comunidad.
Se hicieron más de 30 eventos y actividades de participación local.
Se crearon programas escolares y extraescolares de participación intencional de los jóvenes.
Se logró la participación específica de poblaciones marginadas mediante grupos de enfoque con interpretaciones en seis idiomas diferentes.
Se hizo una encuesta en línea a la comunidad.
Se recibieron comentarios de cuatro comités de asesoramiento de la comunidad.
Se adoptó el Plan Estructural de Parques y Espacios Abiertos en el Centro por la junta directiva del THPRD y el concejo municipal de Beaverton en octubre de 2023.
Mediante el nuevo plan, se respalda la iniciativa continua del THPRD por expandir la accesibilidad a los parques y la ciudad para mejorar la vitalidad del centro de la ciudad.
Para ver el plan terminado, visite: www.beavertonoregon.gov/1305/Downtown-Beaverton-Parks-and-Open-Space