Share Your Voice; Join a THPRD Advisory Commitee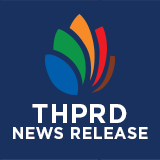 Calling all park lovers, community enthusiasts and big idea generators: Tualatin Hills Park & Recreation District needs your voice. Join one of the three Advisory Committees and help create lasting change in your parks and programs.
Advisory Committee volunteers review plans, provide feedback, and take part in lively discussions about district programs, facilities, and parks.
We have openings in Nature & Trails, Parks & Facilities, and Programs & Events.
Nature & Trails: Share your enthusiasm and expertise for natural resource management, environmental education, wildlife and trail development and use.
Parks & Facilities: This Committee is looking for people interested in park design, helping making space accessible to everyone regardless of ability, community gardens, athletic and program facilities and historic properties.
Programs & Events: Advise THPRD on what programs should be offered or expanded, help us meet diversity and inclusion goals in recreation, sports, volunteering, environmental education and aquatic activities.
Advisory Committee volunteers are appointed to a two-year term and must be district residents. Applications will be accepted through October 28, 2018.
For more information, or to apply, visit: http://www.thprd.org/district-information/advisory-committees. Applications are available in English and Spanish.
About THPRD
Formed in 1955, THPRD is the largest special park district in Oregon, spanning 50 square miles and serving about 250,000 residents in the greater Beaverton area. The district provides year-round recreational opportunities for people of all ages and abilities.
Offerings include thousands of widely diverse classes, 95 park sites with active recreational amenities, nearly 70 miles of trails, eight swim centers, six recreation centers, and about 1,500 acres of natural areas. For more information, visit www.thprd.org or call 503-645-6433.
###
Contact:
Holly Thompson,
Communications Director
503/614-1218
Date: October 15, 2018
FOR IMMEDIATE RELEASE
Click here for official release (PDF).