Share Your Input on the Future Nature-based Park at NW Heckman | Comparta su opinión sobre el diseño de un futuro parque en NW Heckman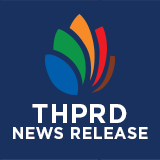 THPRD is continuing the design of the future nature-based park at NW Heckman & 159th Ave to help connect people with nature. We heard from hundreds of neighbors about what amenities they want at the future park. To share your input, take this new survey by Sunday, November 26 to help choose a layout for those community-proposed amenities and which amenities should be included in the final park design. Click here to get started.
To learn more about the project and sign up for e-mail updates, visit the project webpage.
This project received support from Metro thanks to voters investing in nature.
--
THPRD está diseñando un futuro parque basado en la naturaleza en NW Heckman y 159th Ave para ayudar a conectar a la gente con la naturaleza. Cientos de vecinos nos comentaron qué comodidades quieren que haya en el futuro parque.
Hoy necesitamos su ayuda para elegir un diseño para las comodidades propuestas por la comunidad y qué comodidades deben incluirse en el plan final del parque. Para dar su opinión por favor conteste la breve encuesta disponible en español o inglés antes del domingo 26 de noviembre.
Para más información visite la página web del proyecto y vea nuestra hoja informativa en español, así como el espacio de Recursos en Español en la parte superior derecha.
Este proyecto recibió el apoyo de Metro gracias a los votantes que invirtieron en la naturaleza.