Ridgewood Park Dog Run Construction Coming Soon / Pronto se construirá un parque canino en Ridgewood Park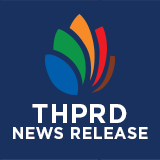 THPRD is continuing to work through the land use process with the City of Beaverton for the future dog run at Ridgewood Park. THPRD is working to meet as many of the city's requirements as possible to best ensure the future installation of the new dog run. As a result of these continued discussions, construction of the dog run is now anticipated in the summer of 2023.
For the most current information about this dog run project and to sign up for project emails, visit the 'Improvements' tab on the Ridgewood Park web page.
--
THPRD continúa avanzando con el proceso de uso de tierras, junto con la ciudad de Beaverton, para el futuro parque canino en Ridgewood Park. THPRD se está esforzando por cumplir con la mayor cantidad posible de requisitos de la ciudad para poder garantizar la futura instalación de este nuevo parque. Debido a estas negociaciones continuas, se espera que la construcción se lleve a cabo durante el verano de 2023.
Para obtener las últimas novedades y suscribirse para recibir emails sobre el proyecto del parque canino, visite la pestaña de Improvements (Mejoras) en el sitio web de Ridgewood Park.