Positions Available on THPRD Board of Directors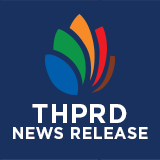 January 30, 2023: On May 16, 2023, an election will be held to elect board members for two positions on the THPRD Board of Directors. Positions are at-large, meaning they serve the entire district, and terms last for four years. Board members may receive a taxable stipend of up to $200 per month.
Role of Board Members
THPRD is a special purpose local government formed to administer park and recreation services within the City of Beaverton and portions of unincorporated Washington County. The Board is the governing body for the District.
The Board is made up of five members elected by voters within the District.
Board members set District policy and oversee the annual budget of more than $60 million.
The following positions are available:
Director, Position 4, 4-year term
Director, Position 5, 4-year term
These terms begin on July 1, 2023 and end on June 30, 2027.
Election Details
The election is administered by the Washington County Elections Division. To learn more visit www.co.washington.or.us/elections. All questions about the election process should be directed to Washington County. Important dates regarding the election include:
First day to file for election – February 4, 2023
Candidate filing deadline – March 16, 2023
Last day to file for Voters' Pamphlet – March 20, 2023
Election Day – May 16, 2023
About THPRD
Formed in 1955, THPRD is the largest special park district in Oregon, spanning 50 square miles and serving about 250,000 people in the greater Beaverton area. The district oversees year-round recreational opportunities for people of all ages and abilities. Offerings include thousands of recreational classes, 117 parks, nearly 70 miles of trails, and 162 natural areas. For more information, visit www.thprd.org or call 503-645-6433.
###
Contact:
Holly Thompson
Communications Director
971-297-8178 (direct)
Date: January 30, 2023
FOR IMMEDIATE RELEASE
Click here for official release (PDF).