New Trail from Westside Trail to Sexton Mountain Dr / Un sendero nuevo desde Westside Trail hasta Sexton Mountain Dr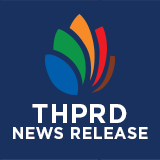 From spring to fall of 2021, THPRD is planning a new .15-mile off-street trail connecting from the Westside Trail to SW Sexton Mountain Dr near Sexton Mountain Elementary School. THPRD purchased this 6.01 acre natural area from the City of Beaverton as part of THPRD's 2008 bond measure. As part of that sale agreement, THPRD is required to develop this small section of trail.
THPRD will engage community members in the trail design process and start the permitting process throughout 2021. Trail construction planning is anticipated to take place over 2022, and construction is anticipated in the summer and fall of 2023.
To learn more about this upcoming trail and the development timeline, please visit the project webpage where you can also sign up for project updates.