New Survey for Play Areas at South Cooper Mountain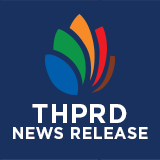 THPRD would like your input on play features for two new parks coming to the South Cooper Mountain area. To learn more about the play areas and share your input, take this survey by Sunday, December 5, 2021.
THPRD is offering this survey to support the affordable housing developer Wishcamper Development Partners in their planning of a series of parks and trails in the South Cooper Mountain area in exchange for THPRD system development credits. THPRD continues to partner with Wishcamper to help reach out to local community members and gather community input to shape the future of the South Cooper Mountain Parks.
Click here to learn more about THPRD's partnership with Wishcamper. For more information about this Wishcamper project, please visit Wishcamper's project webpage.