New Survey for Play Area at La Raíz Park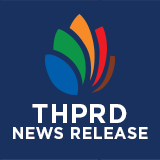 The concept plan for the future La Raíz Park was finalized in October 2021 based on the input of hundreds of local community members. Today, THPRD is developing the details of the play area and would like your input about the parks' play features. To learn more about the play area options and share your input, take this survey in English or Spanish by Sunday, July 24.
Visit the project webpage to learn more about this park project and to view the detailed concept plan options under Planning Documents.