New Dog Run Coming to Ridgewood Park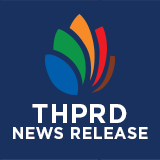 THPRD is planning a new dog run at Ridgewood Park. The future dog run will be located along the west side of the property where THPRD held a pop-up dog run in January of 2021.
To learn more and share your input, join us for a virtual community meeting with the Central Beaverton Neighborhood Association Committee (NAC) on Monday, October 3 at 7:00 pm. To join the meeting, visit the Central Beaverton NAC webpage and follow the links to their meeting Agendas and Minutes. To request language interpretive services for the meeting, please contact Miles Glowacki at neighbormail@beavertonoregon.gov or 503-526-3706 by September 27.
If you are not able to attend this virtual meeting, please share your comments by Sunday, October 16 by clicking here.
THPRD currently expects to install the future dog run from winter to spring 2023. For the most current information about this dog run project and to sign up for project emails, visit the 'Improvements' tab on the Ridgewood Park web page.