Nature Family Fun Night / Noche de Diversión Familiar en la Naturaleza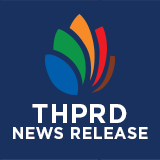 Free event!
Join THPRD for Nature Family Fun Night on Thursday, May 11 with nature education activities for all ages, a guided nature walk along the greenway, free giveaways, and an opportunity to learn about the improvements coming to the Willow Creek Greenway. Walk, bike, or roll to this event any time between 5:30-7:30 pm along the Willow Creek Greenway at the Waterhouse Trail soccer field on Mission Oaks Dr. Parking in the area is limited. To learn more about the Willow Creek Greenway or the upcoming improvements, please visit the park webpage.
Spanish interpreter service will be provided. To request additional language interpreter services, please contact L.Harden@thprd.org by Monday, May 8.
This project received support from Metro thanks to voters investing in nature.
--
¡Evento gratis!
Únase a THPRD para un evento gratis con actividades para todas las edades, una caminata guiada por la naturaleza a lo largo del sendero, sorteos gratuitos, y la oportunidad de conocer las próximas mejoras en Willow Creek Greenway. Venga caminando, en bicicleta o patines a este evento el jueves 11 de mayo en cualquier momento entre las 5:30 y las 7:30 pm en el campo de fútbol Waterhouse Trail en Mission Oaks Dr. Para obtener más información, visite la página web del proyecto.
Se proporcionará servicio de intérpretes de español. Para pedir el servicio de intérprete de lengua adicional, comuníquese con L.Harden@thprd.org hasta el lunes 8 de mayo.
Este proyecto recibió el apoyo de Metro gracias a los votantes que invirtieron en la naturaleza.