Nature Family Fun Night at NW Heckman & 159th Ave / Noche de Diversión Familiar en la Naturaleza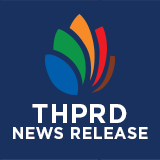 Free event!
Join THPRD for Nature Family Fun Night on Thursday, June 8 for activities for all ages, free giveaways, and an opportunity to share input on the future nature-based park coming to NW Heckman & 159th Ave. Walk, bike, or roll to this event any time between 5:30-7:30 pm at NW Heckman Lane and 159th Ave between Heckman and Rossetta St. Parking in the area is limited.
To learn more about the future park coming to NW Heckman & 159th Ave, please visit the project webpage.
This project received support from Metro thanks to voters investing in nature.
--
¡Evento gratis!
Únase a THPRD para un evento gratis con actividades divertidas, obsequios y la oportunidad para que compartan ideas para un futuro parque con elementos naturales en NW Heckman y 159th Ave. Venga caminando, en bicicleta o patines a este evento el jueves 8 de junio en cualquier momento entre las 5:30 pm y las 7:30 pm en NW 159th Ave & Heckman Ln entre Heckman Ln y Rossetta St.
Para obtener más información, visite la página web del proyecto.
Este proyecto recibió el apoyo de Metro gracias a los votantes que invirtieron en la naturaleza.