Family Fun Night at Abbey Creek Park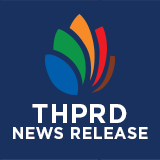 Join THPRD for Family Fun Night on Wednesday, June 29 for activities for all ages, free giveaways, and opportunity to share input on the new amenities coming to Abbey Creek Park.
Drop in at this event any time between 6-8 p.m. at Abbey Creek Park (7284 NW 170th Ave). Bring a picnic dinner and a blanket to enjoy the evening and we'll provide a sweet treat for dessert. We recommend walking, biking, or rolling to this event as there is limited parking in this area. To learn more about this event and the Abbey Creek Park project, please visit the park webpage.
Contact Phone: 503-629-6300
Cost: Free