Community Survey on the future of Downtown Parks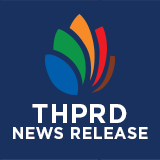 The City of Beaverton and Tualatin Hills Park & Recreation District are partnering to bring more parks to downtown by creating a Downtown Parks and Open Spaces Plan. To create this plan, we are engaging community members to learn about what kinds of parks, open spaces, and activities people want in downtown.
Share your ideas and help co-create a downtown experience that belongs to all of us by taking this community survey before July 11, 2022:
Find us around Beaverton this summer!
At the end of March, the City and THPRD began public outreach at BG's Food Cartel and the Farmer's Market, gathering feedback from the community on how our downtown parks and open spaces should look and feel and what activities and amenities would be most exciting to add. This summer we will continue tabling at community events happening across Beaverton and would love to hear from you! These events will be great opportunities to share your input on the future of downtown parks and open spaces.
Stay informed!
Visit the project webpage to stay up to date on ways to share your input and help create an even more vibrant and welcoming downtown.