Community survey for Beaverton Creek Trail funding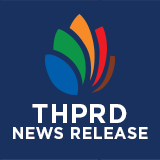 Since the THPRD board approved the Beaverton Creek Trail concept plan, staff have begun preparing the trail's design documents and will soon begin preparing construction documents, acquiring right-of-way access, coordinating with utilities, and completing the permitting process. Construction is currently planned to begin in 2025-2026. Once constructed, this project will establish a 1.5-mile off-street trail connecting the Westside Trail to SW Hocken Ave.
Currently, THPRD is seeking additional funds needed for the Beaverton Creek Trail's construction, as well as funding for the development of the Westside Trail Bridge through the Regional Flexible Funds and the Metro Trails Bond. THPRD and other agencies across the region are competing for this pool of $67.3 million in bond funding. To determine which of the many different projects should be funded, Metro is seeking community input on these future THPRD trails and other trail projects across the region. Share your input on this funding by Tuesday, June 21 through one of these four ways:
Submit comments by mail to Metro Planning - RFFA, 600 NE Grand Ave., Portland, OR 97232
Submit comments by email to transportation@oregonmetro.gov
By phone at 503-797-1750 or TDD 503-797-1804
To learn more about Metro's regional flexible funding for transportation projects, visit www.oregonmetro.gov/rffa. To stay up to date on THPRD news about the Beaverton Creek Trail and more future trails, visit THPRD's Projects in Progress webpage.