Community Input Helps Shape Future Downtown Parks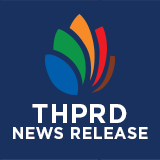 Community input is helping THPRD and the City of Beaverton understand the community's hopes for parks and open spaces in downtown Beaverton. Since THPRD and the city launched the development of a Downtown Parks and Open Space Framework Plan, our collaborative team has heard from more than 1,400 community members who shared their ideas for downtown through local events, school programs, equity-based focus groups, and an online survey. Project staff and consultants are now working to review the more than 4,500 community comments and prepare a draft of the downtown plan.
What's next?
Once a draft of the plan is finished, the THPRD and the city will reach back out to the community for feedback to refine and finalize the plan. The plan will then be presented to the City Council, the Beaverton Urban Renewal Agency Board, and the THPRD Board of Directors for approval, and published on our webpages, and added to our agencies' goals to implement over the coming years.
To learn more about the Downtown Parks and Open Space Framework Plan or sign up for email updates about the plan, visit the project webpage.