Book your shelter rental now! / ¡Ahora disponibles! Reservaciones para las Áreas Techadas en los parques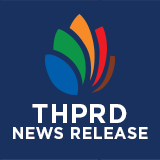 Did you know that THPRD has shelters you can rent all year long? We've added new shelter locations and now offer 14 rentable shelters across the district. THPRD has shelters that can accommodate a variety of events from small family gatherings to birthday parties to neighborhood and company events. Summer rental rates are available now on our Park Rental webpage.
Click here to book a shelter today!