Swim Instructor Shortage Limits Spring Swim Classes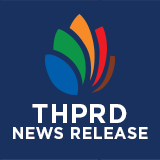 THPRD, like park agencies throughout the U.S., has had a challenging time hiring and retaining swim instructors. Without qualified instructors, we cannot meet the community's need and provide enough swim classes to meet demand this spring.
We deeply apologize to the community because we know how important swim lessons are and how much families rely on these classes for youth development.
For the spring term opening this week, we have been significantly impacted by the staffing shortage, resulting in the ongoing closure of pools, reduced hours, and a significant reduction in the number of swim classes offered.
We understand the frustration of logging in early on registration day and finding limited or no class options available at the location, day, or time you need.
We know the community relies on THPRD to provide safe, reliable, and affordable swim classes. And we understand how important these classes are to families. Learning to swim is essential and the community deserves dependable access to swim classes.
Many of us have lost so much during the pandemic, including extracurricular activities that keep us connected and engaged, and we know how vital they are to people.
The tough reality is THPRD is struggling to hire and retain qualified people to teach swim classes. We are working hard to recruit staff, but we could use your help. If you know people with experience teaching swimming or lifeguarding, please refer them to THPRD. If you know people who are interested, we have trainings available and can teach lifeguarding skills. We appreciate your help in sharing these hiring opportunities broadly.
Please know, we will do everything we can on our end to increase our staffing to add swim lesson options as quickly as we can. We appreciate the public's patience, support, and understanding, as we do our best to build programming back to where it needs to be.