THPRD's 10th Party in the Park brings all-day fun to Beaverton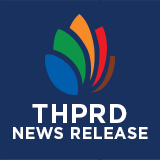 One of Beaverton's top summer traditions returns on Saturday, July 25, when THPRD stages its 10th annual Party in the Park celebration at the Howard M. Terpenning Recreation Complex (15707 SW Walker Rd.).
This day-long festival of free, family-oriented fun – including the Celebrate Beaverton cultural festival -- attracts thousands of guests each year for a dizzying array of events and activities; most take place from 11 am to 5 pm.
"No event does a better job showcasing the vibrant and diverse community we serve," said THPRD General Manager Doug Menke. "For 10 years, Party in the Park has been bringing people together to celebrate summer with healthy, fun and free activities for everyone to enjoy."
Party in the Park's signature activities will return:
Celebrate Beaverton Cultural Festival, now in its fifth year, features music, dance, art, crafts, food, traditional dress and ceremonies from around the world. The annual show is produced in partnership with the City of Beaverton. Artistic, dance and musical performances will be performed on two stages. Organizations, associations and businesses representing several of the area's cultural communities will have information on display.
The Family Triathlon -- a 50-yard swim, two-mile bike ride, and 1/3-mile run – draws eager families each year. The non-competitive event, which starts at 9 am, has a small participant fee to defray costs. Registration is now available at thprd.org.
The Classic at T-Hills showcases some of the region's best vintage automobiles. Exhibitors pay a modest fee to benefit the Tualatin Hills Park Foundation, but viewing the vehicles is free, 8 am-3 pm.
For the first time, guests will be able to participate in bubble soccer, ladder golf and other fun field games from 1-4 pm. Also new this year will be demonstrations of selected THPRD fitness and dance classes from 1-3 pm.
The Beaverton Police Department will host its popular K-9 unit demonstration at 11 am. The THPRD Rec Mobile will host supervised athletic, artistic and educational programs all day and the Nature Mobile will provide nature and science learning opportunities, activities and games.
Additionally, kids can scale multiple climbing walls and giant inflatables, and also enjoy arts and crafts, face painting and activities from iHeart radio.
Free swimming will be available at the Aquatic Center from 1:30-3:30 pm and 4-6 pm, and youth sports activities will be ongoing throughout the day at the Athletic Center and on the soccer fields.
Food and beverages will be available for purchase from a diverse selection of local vendors whose menus reflect the international flavor of the day's events.
Parking is free for all Party in the Park activities, but space is limited. The HMT Complex is served by bus routes 59 and 67, and bicycle racks are available. In addition, THPRD will run a shuttle between the complex and the Merlo Road/SW 158th MAX light rail station.
About THPRD
Celebrating its 60th anniversary in 2015, THPRD is the largest special park district in Oregon, spanning about 50 square miles and serving 230,000 residents in the greater Beaverton area. The district provides year-round recreational opportunities for people of all ages and abilities. Offerings include thousands of widely diverse classes, more than 90 park sites with active recreational amenities, 60 miles of trails, eight swim centers, six recreation centers, and 1,400 acres of natural areas. For more information, visit www.thprd.org or call 503-645-6433.
# # #
Contact:
Bob Wayt
Director – Communications
503/614-1218 (direct)
503/686-5134 (cell)
Date: July 7, 2015
FOR IMMEDIATE RELEASE