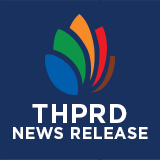 After carefully considering public input, the Tualatin Hills Park & Recreation District Board of Directors have voted unanimously to rename Hideaway Park in the Garden Home area in honor of the late Babette Horenstein.

The board passed a resolution on Monday night, Aug. 10, at their regular public meeting. The site will be renamed Babette Horenstein Memorial Park.


Mrs. Horenstein became active with THPRD in 1974 as a volunteer. In 1977, she was elected to the park district board of directors, serving until 1993, a period of extensive growth in the district's history. Her community service also included terms on the boards of the Beaverton School District, Raleigh Hills Water District, and the forerunner to today's Washington County Visitors Association.

She had a strong connection to Hideaway Park, which is located just off Oleson Road, a short distance from THPRD's Garden Home Recreation Center. It is where she often took her children to play when they were young. After she died in late 2013 at age 81, the Horenstein family requested that the park be renamed for her.

THPRD began reaching out to park neighbors in June to propose the idea of a name change. After a lengthy discussion and consideration of the input the district received, board members decided to honor the Horenstein family request, citing three key reasons:
It is consistent with board policy on naming/renaming of sites for outstanding individuals in the district's history.
It represents a fitting and enduring tribute to Mrs. Horenstein.
It can be done relatively quickly and inexpensively.
THPRD will move forward with implementation of the name change in the weeks ahead.
About THPRD

Celebrating its 60th anniversary in 2015, THPRD is the largest special park district in Oregon, spanning about 50 square miles and serving 230,000 residents in the greater Beaverton area. The district provides year-round recreational opportunities for people of all ages and abilities. Offerings include thousands of widely diverse classes, more than 90 park sites with active recreational amenities, 60 miles of trails, eight swim centers, six recreation centers, and 1,400 acres of natural areas. For more information, visit www.thprd.org or call 503-645-6433.
# # #
Contact:
Bob Wayt
Director – Communications
503/614-1218 (direct)
503/686-5134 (cell)
Date: August 14, 2015
FOR IMMEDIATE RELEASE
Click here for official release (PDF).