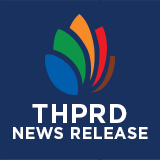 The Tualatin Hills Park & Recreation District is now accepting applications to fill one citizen position on its Budget Committee. The deadline is 5 pm Friday, Nov. 20.
The Budget Committee generally meets three times a year and is responsible for providing public oversight of budget preparations, recommending changes to the proposed budget, and supplying information to the public about district business and operations.
The 10-member committee includes all five THPRD board members and five citizen members. Each citizen member is appointed by the board to a three-year term. They must live within park district boundaries.
Applications are available at THPRD's Administration Office (15707 SW Walker Road, Beaverton) or can be downloaded here.
For more information, call Jessica Collins, executive assistant, at 503-645-6433 or send an email to jcollins@thprd.org.
About THPRD
Celebrating its 60th anniversary in 2015, THPRD is the largest special park district in Oregon, spanning about 50 square miles and serving 230,000 residents in the greater Beaverton area. The district provides year-round recreational opportunities for people of all ages and abilities. Offerings include thousands of widely diverse classes, more than 90 park sites with active recreational amenities, 60 miles of trails, eight swim centers, six recreation centers, and 1,400 acres of natural areas. For more information, visit www.thprd.org or call 503-645-6433.
###
Contact:
Bob Wayt
Director – Communications
503/614-1218 (direct)
503/686-5134 (cell)
Date: November 5, 2015
FOR IMMEDIATE RELEASE