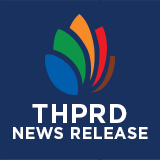 The Tualatin Hills Park & Recreation District Board of Directors have approved a slate of 27 community volunteers to fill the district's reorganized advisory committee structure. The board made the appointments at their regularly scheduled public meeting Monday night, Dec. 7.
Of the 27 appointees, 13 are new. The other 14 served under the previous advisory committee structure, applied for the new system, and were approved. Each person will serve a two or three-year term depending on the appointment.
Advisory committees serve as "eyes and ears" of the community, reporting to the board in their areas of responsibility and giving feedback or making recommendations for improvement as appropriate. Anyone who lives within THPRD boundaries is eligible to apply for an advisory committee seat.
Appointed to the new Nature & Trails Committee were Mitch Cruzan, Bernadette Le, Laura Porter, John Ratliff, Cory Samia, Gerri Scheerens, Sam Scheerens, Matthew Shepherd and Jack Shorr.
Making up the new Parks & Facilities Committee are Kevin Apperson, Virginia Bruce, Sharad Mishra, Krista Mancuso, Stephen Pearson, Galit Pinker, Sue Rimkeit, Layton Rosencrance and Nanda Siddaiah.
The new Programs & Events Committee includes Ralph Becker, Megan Cohen, Rochelle Groth, Bill Kanable, Susan Nystrom, Linda Sneddon, Miranda Summer, Amy Werner and Kimberly Wirtz.
The board voted in June to consolidate the district's advisory committee structure into the three new committees to align them more closely with the district's strategic goals. Previously, THPRD had eight committees: Recreation, Aquatics, Sports, Trails, Elsie Stuhr Center, Historic Facilities, Natural Resources, and Parks.
About THPRD
Celebrating its 60th anniversary in 2015, THPRD is the largest special park district in Oregon, spanning about 50 square miles and serving 230,000 residents in the greater Beaverton area. The district provides year-round recreational opportunities for people of all ages and abilities. Offerings include thousands of widely diverse classes, more than 90 park sites with active recreational amenities, 60 miles of trails, eight swim centers, six recreation centers, and 1,400 acres of natural areas. For more information, visit www.thprd.org or call 503-645-6433.
###
Contact:
Bob Wayt
Director – Communications
503/614-1218 (direct)
503/686-5134 (cell)
Date: December 9, 2015
FOR IMMEDIATE RELEASE
Click here for official release (PDF).