Big Truck Day returns to Conestoga on Aug. 8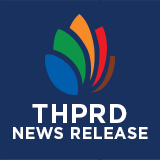 More than two dozen trucks and other specialty vehicles in various shapes and sizes will be on display at the Conestoga Recreation & Aquatic Center when the Tualatin Hills Park & Recreation District hosts its 17th annual Big Truck Day on Saturday, Aug. 8.
From 10 am to 2 pm, visitors to Conestoga (9985 SW 125th Avenue, Beaverton) can roam the parking lot and climb aboard big rigs and utility vehicles to get an up-close look at how these vehicles operate.
No entry fee is required, although a donation of $1 per person is suggested.
"There's nothing quite like this event," said THPRD's Karin Madsen. "Kids -- and many adults too -- get pretty excited about the opportunity to sit in these huge trucks, look around and honk the horns."
Several local businesses and public agencies will showcase vehicles at Big Truck Day, including the Beaverton Police Dept., Lanphere Construction, Les Schwab Tire Centers, Metro West Ambulance, PGE, Washington County Tactical Negotiations (SWAT) Team, Tualatin Valley Fire & Rescue and many more.

Other highlights of Big Truck Day:
Food vendors will have items available for purchase.
The American Red Cross Bloodmobile will take blood donations from 9:30 am to 2:30 pm.
Children will be able to enjoy music from iHeart Radio or story time from a reading library. They'll also be able to play with toy trucks in a large sand pit.
During the latter stages of the event and afterward (1:15-4 pm), THPRD will offer free open swimming at the Conestoga pool.
For more information about Big Truck Day, call Conestoga at 503-629-6313.
About THPRD
Celebrating its 60th anniversary in 2015, THPRD is the largest special park district in Oregon, spanning about 50 square miles and serving 230,000 residents in the greater Beaverton area. The district provides year-round recreational opportunities for people of all ages and abilities. Offerings include thousands of widely diverse classes, more than 90 park sites with active recreational amenities, 60 miles of trails, eight swim centers, six recreation centers, and 1,400 acres of natural areas. For more information, visit www.thprd.org or call 503-645-6433.
# # #
Contact:
Bob Wayt
Director – Communications
503/614-1218 (direct)
503/686-5134 (cell)
Date: July 31, 2015
FOR IMMEDIATE RELEASE
Click here for official release (PDF).